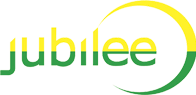 Business Solutions
Our Major Electronic Product Principals
NeoPhotonics
Listed on Nasdaq, NeoPhotonics is one of Jubilee's major provider of optical components, modules and subsystems to telecommunications, cable and related markets. Through WEC, the distribution agreement with NeoPhotonics Incorporation has been established since November 2016.
Hynix
Hynix, one of Jubilee's current product line suppliers, is a South Korean memory semiconductor supplier of dynamic random-access memory (DRAM) chips and flash memory chips.
WEC is currently in talks to support some of India's telecom companies with the provision of Hynix parts.
Innodisk
Based in Taiwan, Innodisk is a leading provider of industrial embedded flash and memory solutions, with a strong focus on automation, aerospace and defence, surveillance, communications, and server industries.
Through WEC, Jubilee has been appointed by Innodisk Corporation as a distributor in 2016.
Samsung Electro-Mechanics
Samsung Electro-Mechanics is a global key electronic components manufacturer. After securing a distributorship, we have been purchasing and distributing its high-tech electronics and mechanical components in the Southeast Asia region since FY 2014.