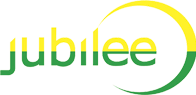 Our clients are our top priority as we strive to provide quality services that meet their expectations. We're an indispensable part of the supply-value chain in terms of distribution, fulfilling orders, and delivering end-products authorised by quality control tests.

Our Commitments
Seamless coordination across supply chain
Fast response / turnaround rate
Flexible, adaptable, specialised
Nimble in services and customisation
Our Competitive Strengths
Experienced and committed management team
High standards of services
Strong and close relationships with our customers
Broad and comprehensive range of PPIM services at competitive pricings in Malaysia and PRC
Value-Added Service
We are a one-stop, holistic and comprehensive solutions provider. As suppliers of niche components and products, we take pride in our value-added services to ensure quality at all costs. We provide direct moulding, electronic services and other PPIM-related services to global customers across SEA in consumer electronics, computer peripheral, automotive and household appliance industries.