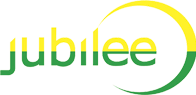 Jubilee Industries Holdings Limited (Jubilee or the Group) is a one-stop solutions provider of electronics components, precision plastic injection moulding (PPIM), and mould design & fabrication services (MDF).
As an extension of our PPIM services, we also offer integrated value-added services such as:
Laser etching
Ultrasonic welding
Printing
Polishing; and
Sub-assembly
Jubilee's two main business segments are:
Mechanical Business Unit (MBU) – Precision plastic injection moulding (PPIM)

and mould design and fabrication (MDF) services; and

Electronics Business Unit (EBU) – Integrated electronic component distribution

services and modular design fabrication.
Headquartered in Singapore and established since 1993, we have been listed on SGX-Catalist since 10 July 2009. The Group's production facilities span across Malaysia and the People's Republic of China (the PRC), with regional offices in Malaysia, China, India, Thailand, the Philippines, Indonesia and Vietnam. Our customer base covers Asia (India, Indonesia, Malaysia, Singapore, the PRC and Vietnam), Europe and the United States.
Accrelist is a major shareholder of Jubilee that has also provided support in terms of market expansion, cost review exercises, and capital control improvements. With Accrelist's increased stake of 64.9% in Jubilee, it will be able to channel more resources to focus on Jubilee's much-improved components business.
In 2016, we completed several mergers and acquisitions, and completely acquired 100% of WE Components and its subsidiaries (WE Components Group).
The acquisition exercises provided synergy to our current businesses and we have now successfully covered the full capability spectrum of the supply-value chain:
We are now poised to be a

one-stop electronics solutions provider

to our customers.
Contact us now to get a quotation!
Make us your business partner. Give us a call or email us at enquiry@jihldgs.com to discuss opportunities!