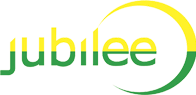 About us
History & Milestones
Since our inception, Jubilee Industries Holdings Ltd has been growing our operations and customer base rapidly:
1993
Jubilee Industries (S) Pte Ltd (formerly called "Jin Li Mould") commenced operations in a 100 m² factory in Singapore with five employees and five mould fabrication machines, to provide MDF products to the computer peripheral industries
1995-1996
-Doubled its factory occupancy to 200m²
-Enhanced tooling capabilities with the acquisition of two CNC and three EDM machines to increase its MDF product offerings
1997
-Secured Hewlett Packard as a customer by supplying moulds for the production of its printer products
2001
-Secured Apple as a customer by supplying high precision moulds with cosmetic finishings for the production of plastic parts/components, rendering them aesthetically pleasing with a high-quality finishing for the iMac range of desktop computers
2003
-Started providing MDF products for Automotive Lighting, a manufacturer of headlights for major car manufacturers like Mazda, Honda and Toyota
-Expanded business into the PRC and established EMold Kunshan with a staff strength of 30 and a production facility of approximately 2,400m²
2004
-Introduced PPIM services as well as Value-Added Services to provide one-stop, integrated services to its customers
-Acquired 20 PPIM machines ranging from 60 to 650 tonnes for the production of precision plastic components, supplying computer peripherals and consumer electronics industries
-Relocated Singapore production facility to its current location in Singapore of approximately 5,442m² to allow for production expansion, to cope with increasing demand
2005
-EMold Kunshan expanded existing manufacturing facility to approximately 4,600m² to undertake increasing production orders from Apple
-Established EMold Plastics to provide support in PPIM services to Singapore operations
-Awarded Top 50 Fastest Growing and Singapore SME 500 Companies by DP Information Group
2006
-Expanded EMold Kunshan manufacturing facility, bringing the total production area to approximately 7,045m², to meet the increasing demand in the PRC
-Jubilee Industries (S) Pte Ltd (Formerly called "Jin Li Mould") and EMold Kunshan awarded ISO9001:2000 certifications in recognition of high-quality standards of manufacturing process and services
-Secured Dyson, a major player in the global household appliance industry, as a new customer, for our MDF products
-Awarded Singapore SME 500 Companies
2007
-Acquired high speed PPIM machines for the manufacture of small and precision components for consumer electronic products, such as buttons for Apple's iPhones and iPods
-Established subsidiary, Jubilee, in Malaysia to better service existing customers with operations in Malaysia
-Awarded Singapore SME 500 Awarded 20th Annual – Promising SME Crossing the S$50m Turnover
-Awarded Singapore SME 500 Companies
-Ranked 19th among Singapore's "Top 50 Fastest Growing Companies"
2008
-Jubilee commenced operations with production facilities of 1,083m²
-Expanded CNC capabilities with additional machines
-EMold Kunshan expanded PRC plant to approximately 10,624m²
2009
-Listed on the Singapore Exchange Catalist in 10 July 2009
2014
-Jubilee Industries entered discussions to acquire WE Components and its subsidiaries (WE Components Group)
2015
-Jubilee Industries completely acquired 100% of WE Components and its subsidiaries (WE Components Group)
-Jubilee Industries was listed in the Singapore 1000 Company Public Listed Companies 2015
2016
-Jubilee Industries was listed in the Singapore 1000 Company Public Listed Companies 2016
–  Jubilee receives shareholder's loan of US$16 million from Accrelist Limited, a strategic move    by Terence Tea, in support of the former's working capital needs
2017
– Accrelist converts shareholder loan into shares of Jubilee Industries, resulting in the parent    owning a 71.89% stake
– Acquired WE Components, an electronics components distributor, from parent company. This    has given Jubilee Industries the ability to provide one-stop solutions to the electronics    manufacturing industry.
– Company undergoes a period of restructuring and rebuilding led by Terence Tea
2018
– Turnaround in FY2018 with net profit of S$900,000 Bids goodbye to losses!
– Company restructures into two units: Mechanical Business Unit (MBU) and Electronics    Business Unit (MBU).
–  Terence Tea gives new strategic instructions to refocus on legacy Mould Design & Fabrication   Business