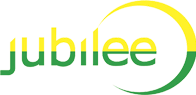 About us
Terence Tea Yeok Kian
Academic and professional qualifications:
Ph.D. in Business Administration (Honorary) from Honolulu University
Diploma in Electronics and Electrical Engineering from Singapore Polytechnic
Date of first appointment as director: 11 March 2013
Date of last re-election as director: 25 July 2013
Length of service: 3 years 11 months
(as at 31 March 2017)
Background and experience:
Mr Terence Tea Yeok Kian ("Mr Tea") is responsible for the strategic positioning, business expansion, planning and
development of the Group. Most importantly, he has been credited with rescuing the Group from the brink of liquidation by raising S$7.5 million that helped fend off creditor banks.
His main role in the Group is to develop the strategic direction of the Group, acquiring and building new businesses with a view to taking them to greater heights. FY2018 has been an eventful year as Mr Tea saw the potential in the digital economy. As such, he positioned the Group as a Fintech company with forays into mobile payment solutions through WE9Pay Pte. Ltd., WE Crowdfunding Pte. Ltd. through medical aesthetics chain Refresh Laser Clinic and Blockchain technology through an investment in AmazingTech Pte. Ltd.
In 2004, Mr Tea led the listing of a PCB testing company on the former SES-SESDAQ. In a mere three years, he successfully raised the company to transfer its listing to the mainboard. His ability to turnaround loss-making companies is evident in the manner that Accrelist Ltd. achieved profit in FY2018. Mr Tea is also an honorary patron of the Singapore Productivity Association and Sembawang Citizens' Consultative Committee, a member of
River Valley School Advisory Committee, and Chairman of Eng Yong Tong Tay Si Association. He was awarded the Public Service Medal (PBM) by the President of the Republic of Singapore, as well as the Long Service Award (MOE) by Singapore's Ministry of Education. He is also the Singapore Small Medium Business Association TOP Entrepreneur of 2015.